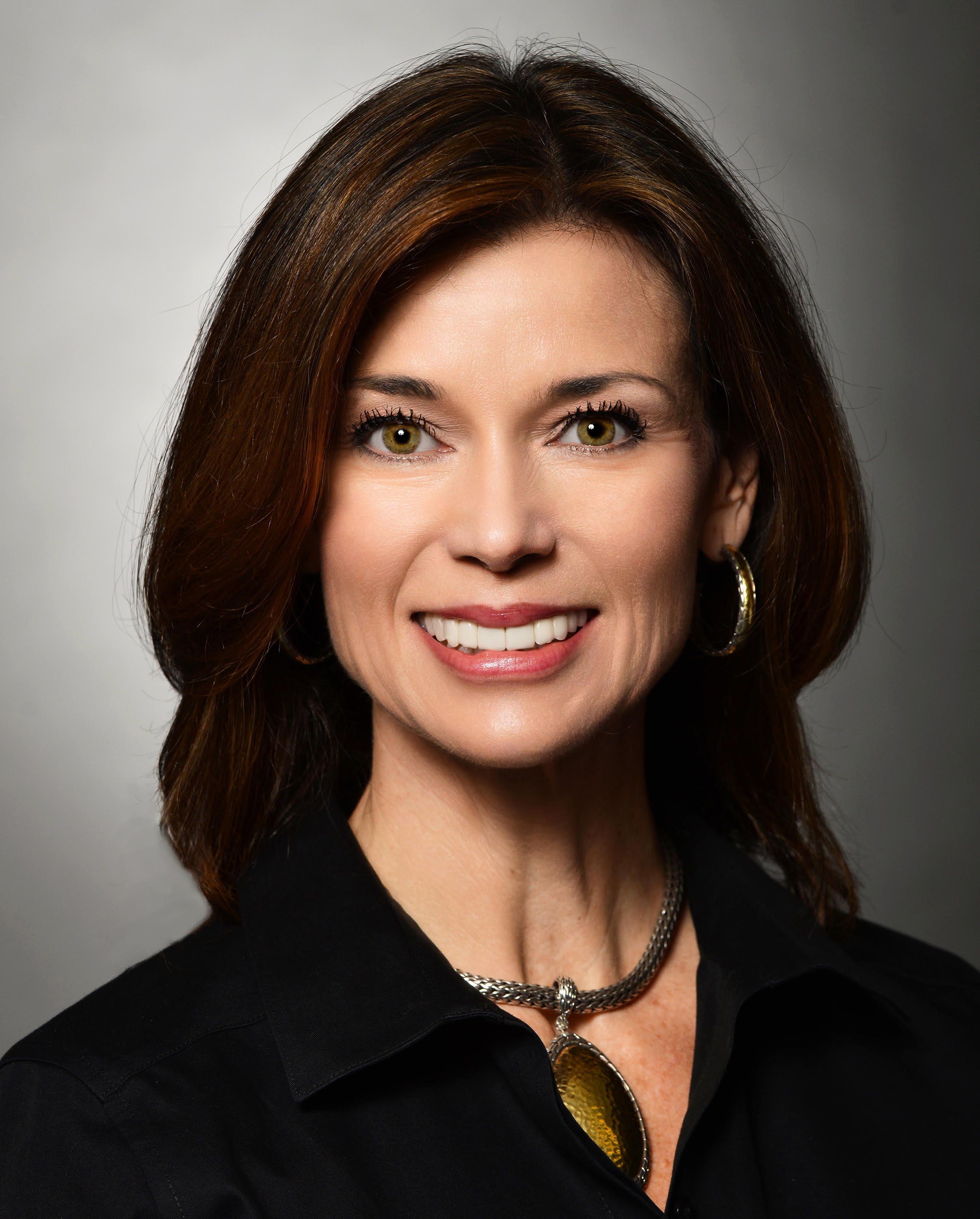 1. Tell us about your career path. What was significant?
My first job out of undergrad was working as a therapist in a psychiatric hospital. I learned a great deal about human behaviors and motivators… This is where I was tapped to create HR departments for newly built psych hospitals. From there, I worked in large medical/surgical healthcare systems and later on Deloitte Consulting. Then, I had the good fortune of attending Wharton's HR Business School. After that, I served as the Chief Human Resources Officer for a publicly-traded company. 
When our children were in elementary school, my husband and I agreed to relocate for his job. This gave me the opportunity to stay at home with our boys – which I did for almost a decade. I turned in my corporate American Express card for a library card and went from a city of 5 million people where dialing a 10 digit phone number was necessary to make a local call to a community of 60,000 people and dialing seven numbers to ring my neighbor. While at home in that small NC town, I was able to do a tremendous amount of charity work, make some life-long friends, build a consulting practice, serve as business manager for a New York Times best-selling author and launch an Internet business.
Then, in the midst of the Great Recession, my husband's employer sold the company. This left him without a salary and left our family in a small town without ample job opportunities. We knew that one of us needed gainful employment. So, I returned to Atlanta and the world of corporate America while he stayed in NC to ensure our children could finish out their respective academic school years. I've been back in the world of full-time work for about ten years now.
2. What drew you to this industry originally? How do you think the industry will evolve?
I was drawn to this industry because of the Hertz family. Doug, Lila, Michael, Amy and their family legacy are distinguished and have placed a mark on the Atlanta community. So, they are the reason I looked at this industry. Once I learned more about beverage distribution, I was fascinated with the opportunities it offers from a People Strategy perspective.   
I believe there is plenty of uncharted territory in this industry. In particular, it's interesting to think about the application of innovation and technology to enhance numerous areas of the business – especially sales, warehousing and workforce strategy.  
3. What skills are most important in this industry and why?
From what I've seen, listening, innovating and fulfilling commitments are the most important skills/actions in this industry. With a three-tiered system, we have two significant customer bases – the supplier and the retailer. If we listen to our customers and translate the customer needs to the supplier while fulfilling our commitment to innovatively build the supplier brand, we develop an interdependent ecosystem that enables all stakeholders to thrive.
This question also calls to mind, "what does it take to be a leader?" Earlier in my career, I would have described a great leader as someone with vision, a growth mindset, authenticity, confidence, charisma and courage. In a year defined by this once-in-a-century pandemic, vulnerability has become a real strength. The added stresses and burdens in this time have encouraged our teams to admit that finding tomorrow's answers will take all of us – together. My hope is that this particular learning endures in our culture long beyond 2020. Imagine what progress we could make if vulnerability becomes a permanent part of our leadership tool kits!
4. What advice would you give to a young professional entering the industry?
It would be easy to quote clichés like: "Never give up," "Don't judge a book by its cover," "Be as brave as a lion and as clever as a fox;" however, I really appreciated practical, grass roots advice when I was a young professional. Here is the two-step process I recommend for any professional: First, learn the fundamentals of the job for which you are hired. Second, do that job extremely well. 
In the beverage distribution industry, as in many others, perspective and passion are also important. How does someone operationalize perspective in this industry? First, learn the business basics - get curious about how the business generates revenue and profit. Understanding business fundamentals typically enhances perspective. Also, if you're interested in sales and it's possible, spend time in the warehouse and on trucks delivering the product to gain a better understanding and appreciation of what it takes to get the product into customers' hands. If supply chain piques your interest, spend time learning the brands and networking with sales consultants for a better understanding of the company's brand portfolio and what it takes to influence buyers.
Passion is a key ingredient of success. When we are passionate, we are motivated; and when we are motivated, we have the drive to move forward. Passion can be demonstrated in a number of ways including taking advantage of the time you are in the marketplace for your own personal errands. When in a restaurant/bar, grocery store, convenience store or independent retailer notice menus, sets, adjacencies, pricing, displays, etc., take note of what the consumer experiences; what makes it attractive or easier for a consumer to buy a product? What marketing/displays are eye-catching? Some of the best practices I've seen come from associates who glean ideas from what they personally experience as a consumer and apply those ideas/learnings to their work. 
5. What challenges do you face as a woman in this industry?
It's true, from what I have seen, leaders in this industry are predominantly men. Some see this as a challenge. For me, it's an enormous opportunity to learn from insightful leaders where few women have historically ventured. One thing is for certain – all colleagues, whether men or women, want to be part of a winning team. Regardless of one's gender, we need to appreciate and celebrate our differences, so that both men and women - as well as our employers - can prosper.
I believe that this concept is operationalized by a core value – empathy. Whether delivering a presentation or influencing a decision, we need to meet people where they are. Ask yourself, "What's important to them?" Some decision-makers will be more interested in pure detail/data; others may value nice PowerPoint decks with executive summaries or essential next steps; yet other leaders will be interested in simply understanding the bottom line strategic investment. Regardless of your position, there will be many variations of stakeholder needs in between. When attempting to make our voices heard or influence a decision, we must identify what is important to our various stakeholders and speak to them based on their business language. Meeting people where they are and providing the information that speaks to them paves a compelling path to progress. I've found this to be true at work, home and in our community.
6. What is your favorite part of your job?
My philosophy: "Life is a team sport." So, seeing people in the organization succeed is my favorite and the most rewarding part of the job. There are few things more rewarding than working with individuals and groups to build optimized approaches that enable winning teams. Whether it's rolling out a consultative selling methodology, re-engineering organizational structure, planning for succession, leveraging existing platforms to streamline communication and access to information or figuring out the processes and protocols for associates exposed to or stricken with COVID-19, my role is dynamic. In this varied journey, I have the good fortune of working alongside some exceptional people. Since I'm competitive, being a part of a winning team is also important to me. Bottom line: my favorite part of this job is working with excellent colleagues who are committed to our mission: To be the most successful corporation in the beverage distribution industry.
7. People would be surprised to know I do...
People may be surprised to know that four years ago, after I accepted the position as Chief People Officer (CPO), but before I started in the role, I requested spending several months in the business to learn more about United Distributors – how we go to market and what success looks like. In addition, I wanted to understand more about the jobs that our associates perform – whether individual contributors or managers in the business. Moreover, it was important for me to speak with customers to understand what differentiates United in the marketplace and what constructive feedback they might offer. My plan included using the 'tour of duty' learnings in my new job as CPO. Our CEO, Doug Hertz, was a big supporter of this request. I rode on delivery trucks, delivered and unloaded product into customer sites, organized back-stock, worked in the warehouse, rode with sales professionals in each division, keyed in customer orders, rotated cold-box stock, merchandised product in accounts, helped build displays and spoke with over one hundred customers. I asked associates and managers questions about what we, as an employer, could do better. I also spoke with customers about their experience with United Distributors and took copious notes. Yes, I used a hand truck, cherry picker and pallet jack during my tour of United's business.  It was an incredible experience that I used as a base to develop our People Strategy, as well as developing programs and tools for associates and managers. I draw upon the knowledge I gained in those precious months virtually every day I serve as United's CPO.  
8. What inspires you?
I might have answered this question differently previous to the pandemic, but what I find inspiring at this moment is selflessness. If there's one thing we've learned from the chronic shortage of toilet paper, it's that self-preservation is the strongest of human instincts. With greater self-awareness, though, we can move from pure self-interest to shared interest. For this, I need to look no further than the team I work alongside. Some volunteered to work in the warehouse, others spent time in the marketplace to help our supply chain and sales colleagues ensure our customers' needs were met. The team has pulled together to lend others their strengths by ensuring that our associates' health comes first, that they receive the communication and training needed to perform their essential roles safely, that their many questions are answered and their benefits & pay are intact with the required COVID-19 special processing. Bottom line: our team's selflessness and altruism has shown through. Taking a collective approach, particularly during these challenging and polarizing times, inspires me.
9. Who, past or present, do you consider a mentor? How did they shape you as a future leader?
I am blessed to have been surrounded by many incredible colleagues throughout my career. It's difficult to select only one because I've had the good fortune of being shaped by many. However, if I must only select one, Bill Atkins, while he served as Managing Partner of Deloitte Consulting's South Region, was a tremendous mentor to and sponsor for me. 
Bill advised because he genuinely wanted me to benefit from the hard-won wisdom he'd learned. He delivered feedback in a constructive, kind and direct manner – he never shied away from being honest. Bill was also an ally who actively advocated for me behind closed doors and in public. He believed in my capabilities, offered me incredible opportunities, provided a profound perspective and shared with me many important life lessons. In short, Bill Atkins was an excellent mentor to whom I will be forever grateful. My hope is that my input and advice will serve to benefit others as much as Bill's guidance has benefited me. His rich, candid and valuable feedback stands the test of time as I can sometimes still hear Bill saying, "Virginia, you've done your homework and you've got this."

"Since joining United about four years ago, Virginia has consistently shown determination to find ways to improve our associates and enhance their experience. With her vast knowledge from outside of the industry, she's brought a lot of new, innovative ideas to United. Her passion for mentorship has made a positive impact on many associates throughout the company and her expertise in her field always provides a valuable perspective on the day-to-day challenges that arise. We're thrilled to have Virginia as part of the United team!"
- Michael Hertz, Executive Vice President, United Distributors, Inc.

About Virginia Means
Virginia offers over two decades of senior human capital leadership and consulting experience on behalf of global and domestic publicly traded and privately held organizations. Her thought leadership on domestic and global people-related business matters is valued by C-Level and senior business executives. She aligns people solutions with business strategy through evaluating, designing and implementing optimal human resource partnerships and service delivery models. Companies for which Virginia has led Human Resources have been recognized as premier employers by a number of external organizations including Fortune magazine, Working Mother magazine, Training Magazine, the Atlanta Journal-Constitution and the Atlanta Business Chronicle.
Currently, she serves as Chief People Officer for United Distributors, Inc. Her responsibilities involve all aspects of HR, including people strategy, talent acquisition, associate development, employee relations, operations and leadership training, HR service delivery - payroll, benefits, wellness, compensation, workforce analytics/metrics and HR information systems.
She earned her undergraduate degree from the University of Georgia and attended the Wharton HR Business School.
Virginia serves on the Board of Directors for Society for Human Resource Management – Atlanta, Human Resources Leadership Form (HRLF) and Piedmont Park Conservancy. She enjoys running, kayaking, reading and spending time with her husband and two boys.
Virginia recently had a drink named after her, the "Vir-Gin-ia Tonic." Enjoy the recipe below!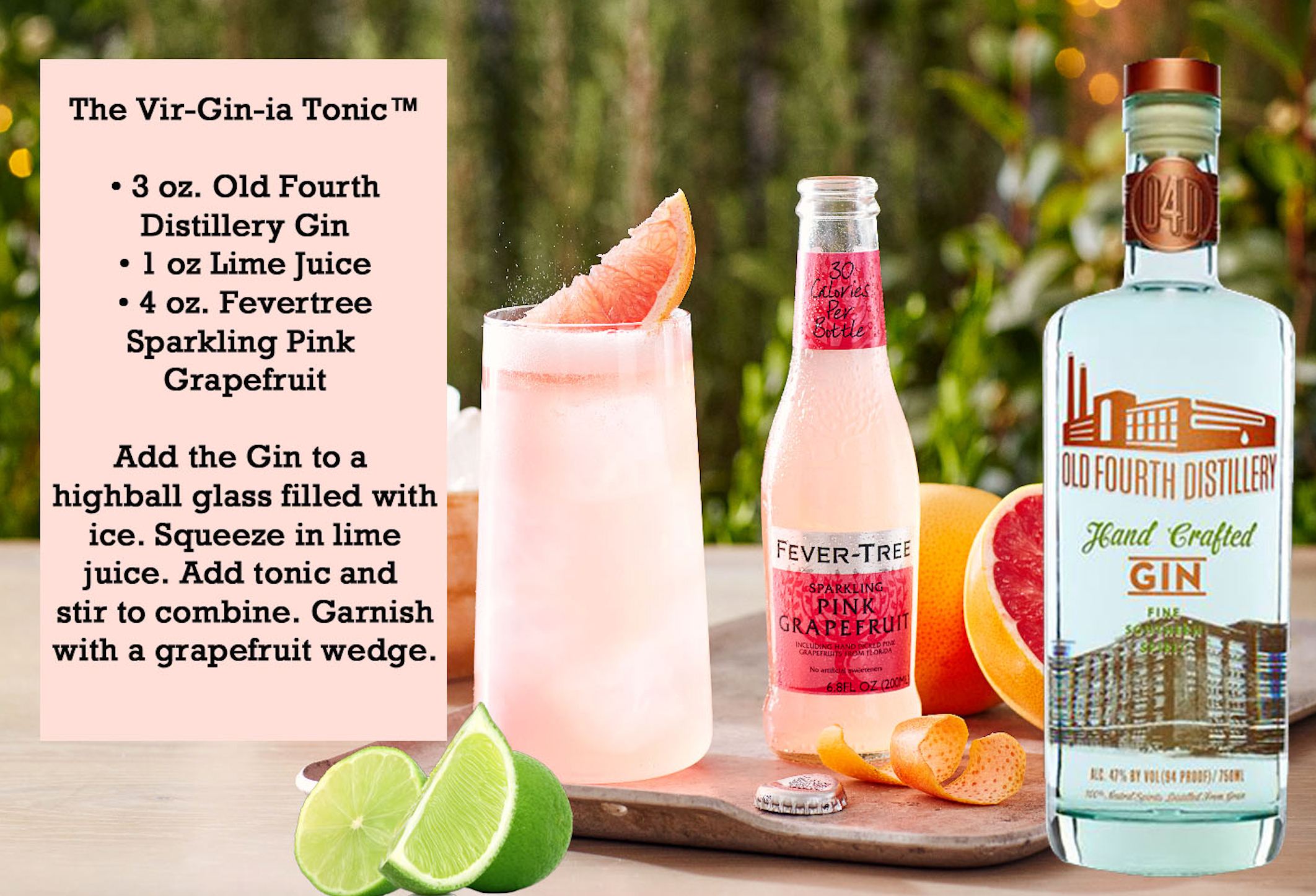 The WSWA Women's Leadership Council (WLC) is comprised of leaders in the wholesale tier of the U.S. beverage alcohol industry. Its primary mission is to educate, elevate, and empower members, as well as industry leaders within the three-tier system, advancing women in the industry and providing a platform for the exchange of ideas and knowledge with peers.