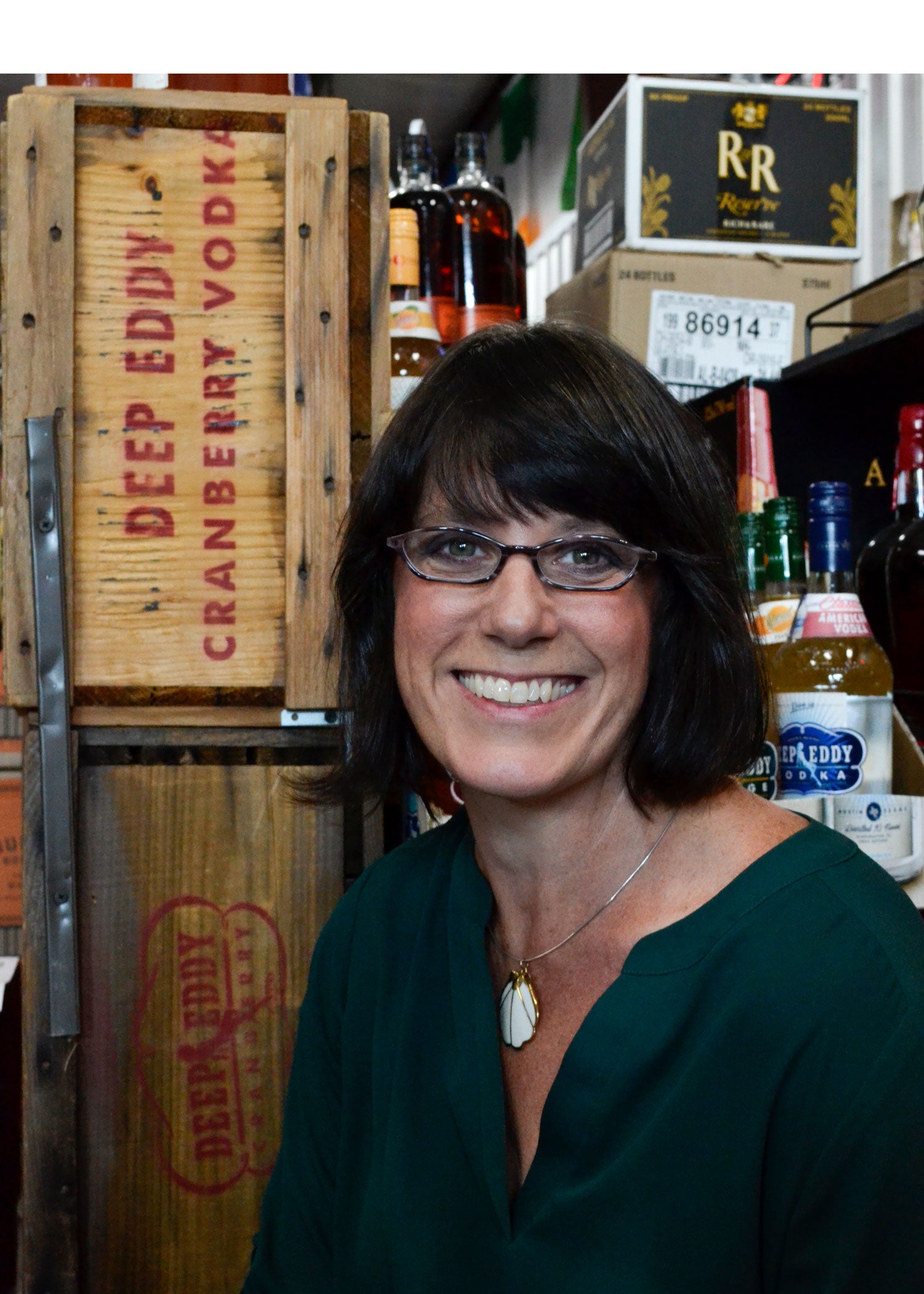 1. Tell us a little about your career path. What was significant?
My career path in the alcohol industry started in the kitchen actually. I catered for several years before getting a job in on-premise sales selling spirits, wine, and beer. I realized that I didn't have much knowledge about the industry or the products, but at a minimum, I could make sure taht the customers' orders were correct and not complicate their business.
2. What drew you to this industry originally? How do you think the industry will evolve?
Honestly, luck and chance brought me to the industry. I think the marketplace will evolve but that the market for alcohol will not. Our industry is not like every other consumer product but is rooted firmly in occasion, recreation, and celebration, therefore, hospitality plays a big part in what we do.
3. What skills are most important in this industry and why?
Less of a skill and more of an insight, as more and more products are introduced each year, I hope I never lose sight of what it means to be a consumer with such a bewildering array of choices and very little direction about how and what to choose. There is a product to fit every taste, need, and budget. My knowledge of the products and the industry helps me guide consumers to their perfect fit. 
4. What advice would you give to a young professional entering the industry?
I remember how green I was entering the industry and what I wished someone had told me. I try to pair newer/younger salespeople with older or more seasoned salespeople because many times a new person is afraid to ask a question of me or of the group. I try to be accessible and conscious of this, but I encourage dialogue and think that if you don't ask questions you won't learn.
5. What challenges do you face as a woman in this industry?
I do not mind being the only woman in the room though occassionally it can be a challenge getting heard. I find it challenging that there are so few women on the retail side. The few there are have a totally different perspective on doing business.
6. What is your favorite part of your job?
There's nothing like the rush of making a sale or introducing someone to something new, but I really enjoy education both learning and teaching. I also love organizing tasting events where a background in catering can come in handy.
7. People would be surprised to know I do...
That I get to do it all in my job from selling to delivering and everything in between.  The best part of my job is that there is no specialization. 
8. What inspires you?
I'm inspired by the products. I'm a foodie so I love finding new recipes and uses for products. I love learning about the products, and the history of the category.
9. What colleague, past or present, do you consider a mentor? How did they shape you as a future leader?
I had the pleasure to work with Sue Harshaw, one of the first women in the industry. She started in the 70's at Young's Market Company in Southern California as one of their first female reps. She worked for several large suppliers before becoming co-manager for Central Distributors, and finally starting a successful brokerage company after her first retirement. We still keep in touch regularly, and I can always go to her with any question or concern I have and know that she will give me sound thoughtful advice. Everyone needs someone like that in their professional life.
"I consider Shell Cameron a thought leader for our business in Arkansas. She encourages the team to think outside of the box and is never afraid to ask the difficult question. That is a true leader."
- Stan Hastings, Chief Executive Officer, Moon Distributors, Inc.
"Shell was the individual that sparked the conversation about creating a 'women in wholesale' networking opportunity four years ago at WSWA's Covention. This quickly turned into a full-blown advisory board of women volunteers and the Women's Leadership Council (WLC) was born."
- Catherine McDaniel, Vice President, Federal Affairs | Director of Women's Leadership Council, Wine & Spirits Wholesalers of America