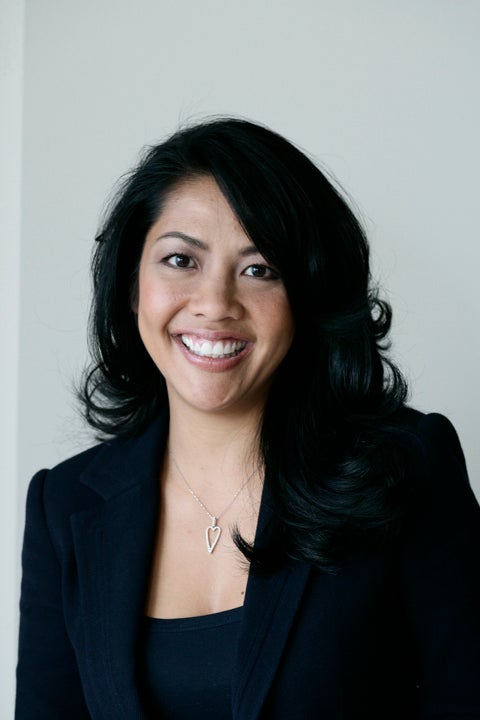 1. Tell us about your career path. What was significant?
My career path in this industry has been a bit untraditional. I started in the wine and spirits industry over 20 years ago with little understanding at the time of how much it would change my life and shape my career. I entered the business as a merchandiser at Anheuser-Busch and "carried the bag" as a sales rep for about nine years before I explored my entrepreneurial skills to start my own brokerage firm, B&Co. I gained an appreciation for many aspects of the wine and spirits industry. It has been a fantastic journey, and I am grateful for the many opportunities to learn and grow both professionally and personally.
My most significant career moment occurred when I decided to leave Hawaii for California 10 years ago to run a water company, Waiwera USA in California. A chance meeting with Mr. Vern Underwood Jr. led to an incredible opportunity to work in this business. Mr. Underwood extended an offer for me to work with Young's, and I am forever grateful to have accepted. That initial meeting was the beginning of an amazing path to contribute through various leadership roles, pushing me beyond my comfort zone, and allowing me to develop different skill sets.
That path also led me back to Hawaii, where I was privileged to lead Young's business in the Hawaiian Islands. This was an invaluable experience that prepared me with the tools, experience, and confidence for the next chapter of my life. I learned that it is important to surround yourself with great people. Great people will push you to be your best, and although there were times that those conversations were tough, having the tenacity and passion to get through the challenging times is what makes you stronger.
2. What drew you to this industry originally? How do you think the industry will evolve?
The fast-paced nature of the wine and spirits industry fits my personality – I'm sociable, energetic, and adapt well to change. Our industry is constantly changing, so it's important to guard against getting too comfortable. Innovation – and even reinvention – are critical to building brands that consumers admire and desire.
3. What skills are most important in this industry and why?
I've found one of the most important skills is to be a critical and analytical thinker, and just as important - communication, adaptability, collaboration, and building your professional reputation on being great at what you do but doing it the right way. When it comes to building relationships, I agree with Maya Angelou: "I've learned that people will forget what you said, people will forget what you did, but people will never forget how you made them feel."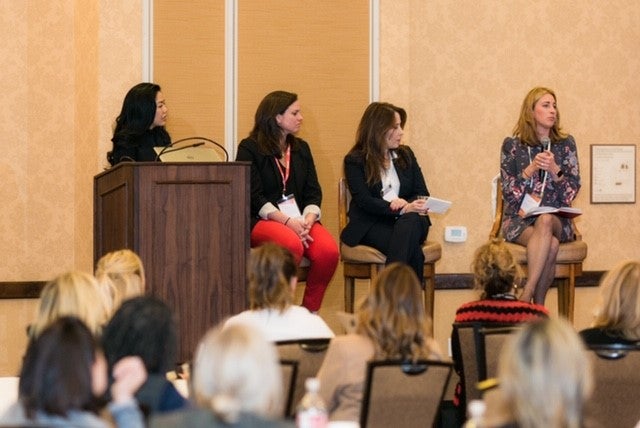 4. What advice would you give to a young professional entering the industry?
Don't give up! Be fearless! Manage up. Learn to network with your executive leadership team and nurture/strengthen those relationships. Seize opportunities immediately as they come your way. Don't wait – because if you wait too long, the moment will pass you by. Finally, be present and mindful; if you aren't present, you'll miss a life lesson you were meant to learn. 
5. What challenges do you face as a woman in the industry?
I refuse to believe that it's a challenge to be a woman in this or any industry. It's a benefit and an opportunity to excel together. Anything can be achieved with determination. Communication is vital – never underestimate the importance of being an expert communicator. Over the years, I've worked diligently to master my ability to work with people of different communication styles. My advice: Learn to stand up for yourself without raising your voice. Communicate with composure, confidence, and authenticity, and you'll be well-received by others.
6. What is your favorite part of your job?
I'm passionate about meeting new people, developing relationships, and discovering new brands for Young's to represent and build.
7. People would be surprised to know I do...
In my current role, I simplify complexity and strengthen relationships for long-term success. I have the innate ability to turn something very complicated into a fun project. I also don't shy away from conflict, because I believe there is always a  healthy way to resolve any situation for a mutually positive outcome.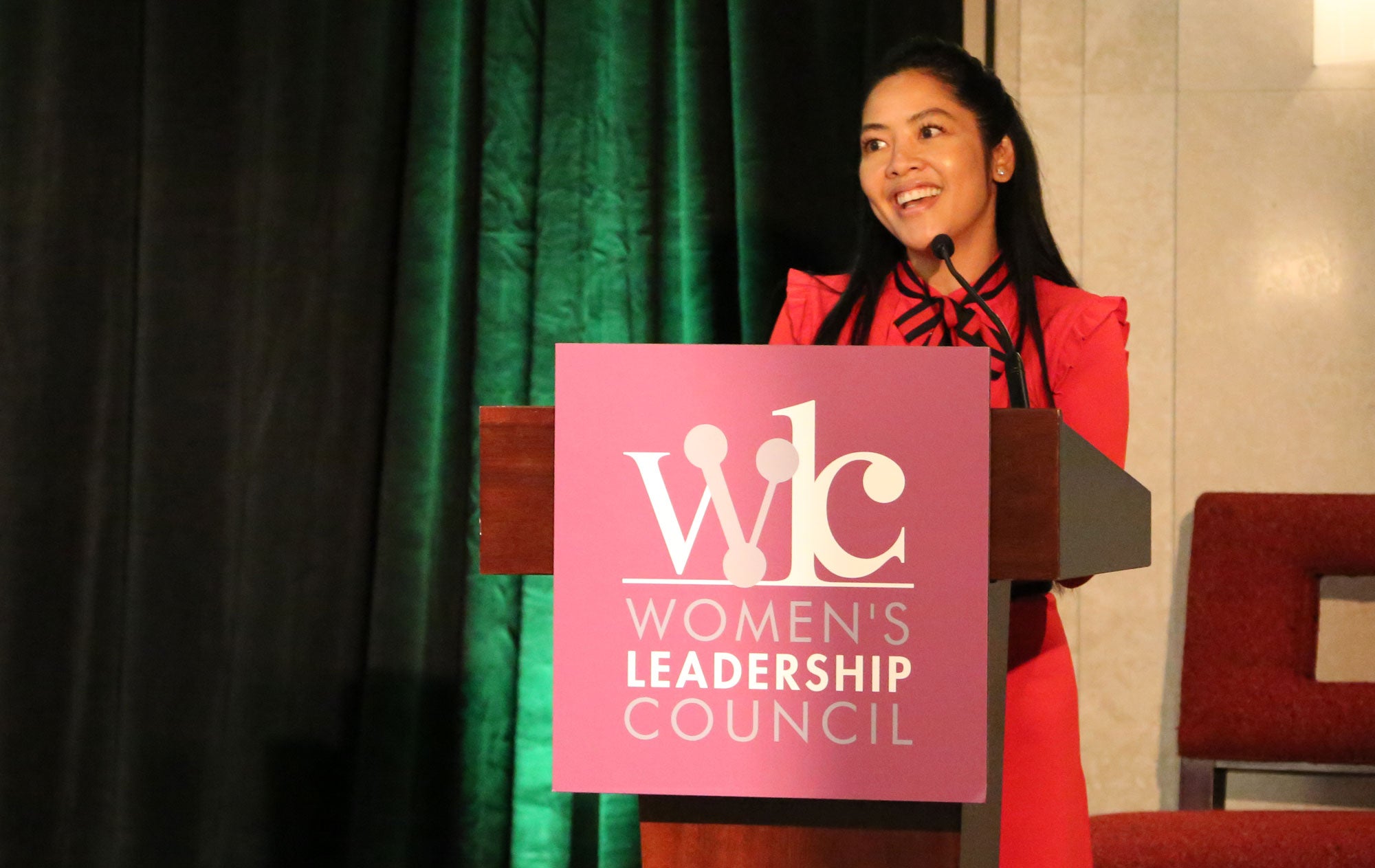 8. What inspires you?
I'm driven to make a lasting difference. I believe each of us can leave a legacy every step of our careers – no matter how big or small our contributions. Right now, I'm inspired to make a long-lasting difference for Young's and to encourage women to lead in our industry.
9. Who, past or present, do you consider a mentor? How did they shape you as a future leader?
I consider myself so lucky for that chance meeting with Vern Underwood, Jr. in 2009 that led to this current chapter of my career. Mr. Underwood is humble, dedicated, and passionate for this business – and it's contagious. When he and Chris asked me to join Young's, I felt like I found a company with a personality that mirrored my own – entrepreneurial, quick on its feet, and committed to high performance. I'm honored to consider Mr. Underwood a mentor, and I'm grateful for the confidence he's placed in me to contribute to the future success of Young's Market Company.

"Philana's energy is infectious and we're very proud to have her representing Young's Market Company as the Chair for WSWA's Women's Leadership Council."
- Chris Underwood, CEO, Young's Market Company

Philana leads new business development at Young's Market Company and is responsible for lead generation, prospect management, and new supplier engagement. Philana actively partners with Young's current and potential suppliers to capitalize on market and category opportunities. Shortly after Philana joined Young's in 2010, she took on the leadership role of General Manager for Young's Hawaii business unit – a move that would make her the industry's first non-family, female executive to lead statewide sales, marketing, and operations for a major alcohol distributor in the United States.
Prior to joining Young's, Philana served as co-founder and CEO of Waiwera Artesian Water USA.  Philana also owned and led B&Co., a boutique brokerage firm specializing in distributor sales support and delivering exceptional client experiences for suppliers.
Philana is the 2019-2020 Chair of the Women's Leadership Council (WLC) for the Wine & Spirits Wholesalers of America (WSWA) and one of the founding members of the Advisory Board. She also serves as an officer for WSWA's Council of Leadership Development. In the community, Philana is involved in the Boys & Girls Club of Hawaii as a Corporate Board Member and serves on the Advisory Council for the Bone Marrow & Cancer Foundation based in New York City.
Philana's university studies in European history led her to St. Peter's College, University of Oxford. Her interests include international travel, fine arts, chamber music, and sharing her culinary skills with friends and family. Philana lives in San Francisco, California.

The WSWA Women's Leadership Council (WLC) is comprised of leaders in the wholesale tier of the U.S. beverage alcohol industry. Its primary mission is to educate, elevate, and empower members, as well as industry leaders within the three-tier system, advancing women in the industry and providing a platform for the exchange of ideas and knowledge with peers.