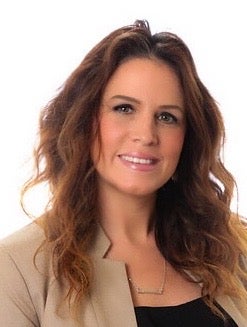 1. Tell us about your career path. What was significant?
I was an Anthropology major turned Sports Management Major, in what I call a recipe for a future in sales. While studying at UMass Amherst, I was working full-time in the hospitality industry. Although there were opportunities in my field, I was intrigued by an ad for a distributor marketing position and landed my first post college job! Twenty years and ten promotions later, I am still proudly working for Martignetti Companies, currently the VP of Sales, for one of the seven selling divisions. I currently lead an outstanding team of 60 people covering over 6000 on-premise accounts in the state of MA. My career path is significant because I have had the privilege of being exposed to all sides of the business. I have worked with beer, wine and spirits, on and off premise, marketing and National/Chain Accounts. Additionally, there were lots of hours poured into building relationships that have helped contribute to team success – this was a difference maker for me.
The current environment presents us with the opportunity to show what true perseverance looks like. Our ownership committed over $250M in donations and has kept everyone employed. Their commitment to people is second to none, and in turn we will be stronger, highly motivated and prepared to adapt.
2. What drew you to this industry originally? How do you think the industry will evolve?
Growing up in the hospitality business, I have a natural passion for food, beverage, and travel. The beverage alcohol industry provides amazing opportunities to delve into that passion. There is little surprise I landed here. When I look back to when I first started, I was very eager to prove myself and felt I could really contribute. I see this same eagerness in young people today. To balance my excitement with a better understanding of the big picture, I found good mentors early, and tapped into their experience and knowledge. Speaking to the current environment, the industry is forced to be nimble. The next couple of years will bring tremendous innovation and there will be some 'sink or swim' in the process. What will remain is the connection people look for and their genuine thirst for knowledge and experience. The hospitality business will play an important role in the future. We are seeing business shift to the off premise right now, but ultimately hospitality will see a revival.
Off premise customers who can find ways to offer a similar experience, will find new and loyal consumers, as people are anxious to get quicker access to information and new things. The places that will do the best will have clear identities and be able to speak to their base. Field sales can serve as a strong and necessary consultant if they can bring value to that equation. There is always a new challenge, a new trend, and a better way to work. The culture is so important, and I want to be part of seeing that continue to develop. I have seen the industry change so much already. It is what makes it great.
3. What skills are most important in this industry and why?
I am a strategist by nature, determined to understand the big picture and the why (anthropology background) with a strong commitment to task (the Sports Management mentality). This has served me well. You must also be analytical, agile and always a student.
When I first got into the industry I was interviewed by a female manager, her name was KP. I will never forget her. She was strong, smart, and very respected. Everything I wanted to be someday from the moment I walked in the door. People need to see themselves in leadership roles and companies need to put the right people into these roles if they want to attract and maintain the right talent.
4. What is your favorite part of your job?
Hands down my favorite part of the job is seeing people come together to succeed. The first year as a VP, I sat down with every member of my sales team and asked them the same three questions: What are we doing well, what can we do better, and what is your role on the team. I learned so much! We succeed together and when I see a room full of people who both care about their work and each other, it makes it all worth it.
5. People would be surprised to know I do...
…once was on the cover of a beer label. I had won several incentives as a sales rep for Magic Hat, and one day I jokingly asked the owner when he was going to brew a beer after me, since I won the incentive every time. A few months later Magic Hat launched a limited-edition beer with my picture on it. They sold a couple hundred cases and I was on draft in a few restaurants in Vermont. My father was so proud. He still has a bottle on display. Lesson here, you may be more valued than you realize, so find the right time, and be bold!
6. What inspires you?
Seeing others around me succeed inspires me to aspire for more. I have had the amazing privilege to meet many brand owners, wine makers and distillers. The passion that is behind taking something from the ground to the table is hard to describe. To be able to witness it from all levels and be around people with such dedication is a true inspiration!
7. Who, past or present, do you consider a mentor? How did they shape you as a future leader?
I have been fortunate to have many mentors over the years and many amazing peers and supportive bosses. I have never gravitated towards one mentor, because I have always believed that you pull different things from different people. However, early in my career, I was formally paired up with a gentleman by the name of John Jones. He was always positive and had a wealth of experience. I loved that John was a relationship builder and hands on. Although I was coming into the job educated, there was so much experience that an education alone could not teach me. Instead, he gave me confidence and always supported me. He has long been retired but still reaches out. It is that demonstration of relationships, listening, and winning as a team that John exposed me to.
New and promising talent have so much more to give if you support, appreciate, and recognize their potential. He did that for me, and I hope I can do that for others long into the future.

"I'm honored to be able to work with Nicole every day! She is a natural leader, has great compassion for others and determination like no other! She is an important piece of the Martignetti Sales leadership team who offers a valuable perspective and speaks up for what she believes. As a former manager of mine and now counterpart in many corporate initiatives, I value Nicole's perspective, industry knowledge, experience and longtime support. I look forward to what's next for you, Nicole!"
- Jessica Cyr, Assistant Vice President Sales Operations, Martignetti Companies

About Nicole Olivier
Nicole Olivier is an experienced Vice President of Sales with a demonstrated history of working in the wine and spirits industry. A Strategic thinker with success across all channels, including work in National Accounts and Grocery. Founding member of the Martignetti Women's Beverage Symposium (Since 2014). Honorary Member of the Keeper's of the Quaich, an international honor, and a Women of the Vine C- Suite Member. Nicole is a strong business and people development professional, with a Bachelor Degree focused in Anthropology and Sports Management from the University of Massachusetts, Amherst.

The WSWA Women's Leadership Council (WLC) is comprised of leaders in the wholesale tier of the U.S. beverage alcohol industry. Its primary mission is to educate, elevate, and empower members, as well as industry leaders within the three-tier system, advancing women in the industry and providing a platform for the exchange of ideas and knowledge with peers.