1. Tell us about your career path. What was significant?
My family's strong work ethic has been ingrained in me from the start and that has motivated my career trajectory. I'm originally from Mexico. My family immigrated to the United States when I was young. We didn't have a lot of money growing up, but my parents always worked hard to provide for us. I saw first-hand what it meant to keep the lights on and the roof over our heads. 
I've been in the hospitality industry since I was 15 years old as a hostess at Macaroni Grill in Marietta, Georgia. From the get-go I was hooked by the energy I'd get from guests as well as the feeling of independence that came from earning my own income.
I went on to double major in Journalism and Spanish at the University of Miami and still found myself working in restaurants along the way. It wasn't until I moved to Chicago almost 10 years ago that I realized I could turn these jobs into a career when I became passionate about wine, spirits, and cocktails. That pivotal moment was significant. 
Over the years, I have seized every opportunity to learn and grow and moved quickly from bartender to lead mixologist to National Brand Ambassador to Director of Mixology at Southern Glazer's to my current role as Beverage Development Manager at Breakthru Beverage.
At Breakthru I manage the direction of the Alchemy Room, which is our state-of-the-art beverage development laboratory that offers hands-on menu development and staff training programs for our restaurant and bar customers. My team is the best in the business and we work tirelessly to find innovative business solutions for our customers through creative cocktail menu design. I also direct and facilitate cocktail execution for large-scale events throughout the year like Lollapalooza, where we batch craft cocktails for 100,000 people a day over four days. Every day I feel challenged and inspired to take Breakthru's innovation and creativity to the next level. 
2. What drew you to this industry originally? How do you think the industry will evolve?
I've always loved the diversity of people in this industry as well as the entrepreneurial spirit required. Every day is different. 
Mindfulness drives much of the evolution these days. Customers are increasingly mindful of how they'll spend their money; many patronize companies whose values align with their own. 
Suppliers too have become more mindful of their customers' changing drinking habits. This means that many spirits brands now showcase their product in cocktails that have less sugar and more natural ingredients, for instance. 
3. What skills are most important in this industry and why?
Adaptability to change and a capacity to see the bigger picture. This comes from experience. Early in my career I found myself striving for perfection not realizing that I risked losing or harming valuable relationships. Things always seemed to work out in the end, but I've since learned not to sweat the small stuff.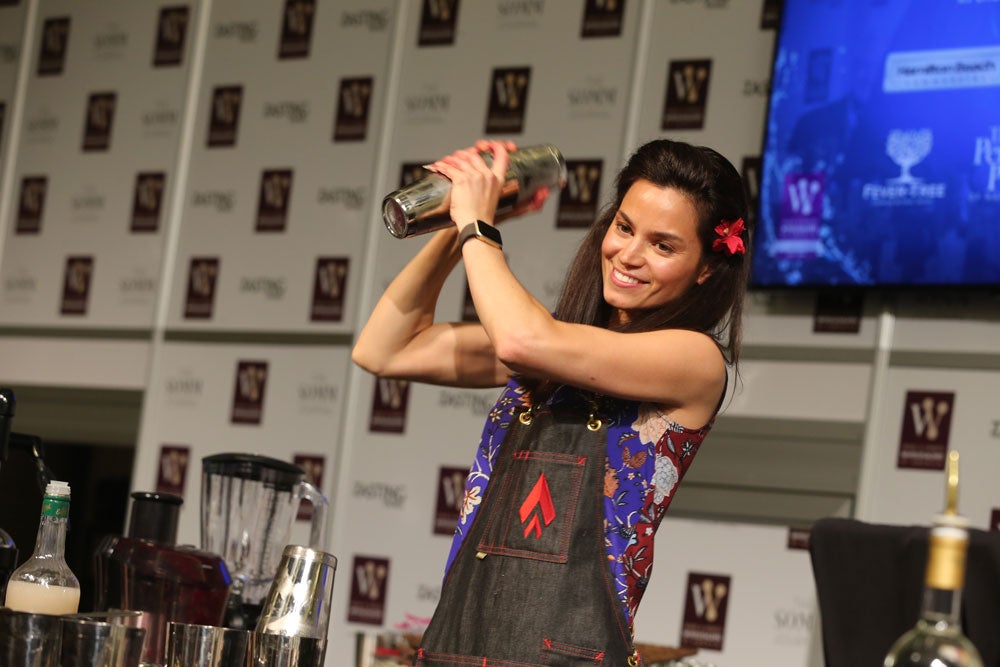 4. What advice would you give to a young professional entering the industry?
Be a champion for yourself. It will be strange at first, but you have a responsibility to yourself and to the people with whom you work to clue them in about your strengths. Everyone wins when you're better positioned to leverage one another's skills to accomplish the task at hand.

Try not to take things personal, it's business. Develop thick skin. It means trying new things and sharing your opinions. It comes from being told "no," from being criticized, from being disliked, from standing up for yourself.

Don't dwell. Things will always go awry. Pick up the lesson and move on.

Reliability and stability go a long way.

Assume nothing. You can't assume someone else's intentions, nor can they assume yours. Be clear about what you mean and about your intentions and demand the same. Otherwise, you risk false assumptions about yourself or others and ultimately tasks become unnecessarily complicated.
5. What challenges do you face as a woman in the industry?
There are certainly times when it can be lonely. I've learned however that being the only woman in those situations can be a boon; offering an alternate perspective can help divert groupthink. It is in these situations that I'm reminded we have the opportunity and responsibility to raise our voice and we should take that seriously. With more perspectives heard, traditional ideas become challenged. We all get better. Everybody wins.
6. What is your favorite part of your job?
Driving business solutions for our customers. I've always loved the hospitality aspect of this industry and to put a smile on someone's face and to help them succeed makes me immensely happy. 
7. People would be surprised to know I do...
Most people think my role is solely as Mixologist but in fact I spend most of my days coordinating logistics for events or developing strategic plans for my department's future growth.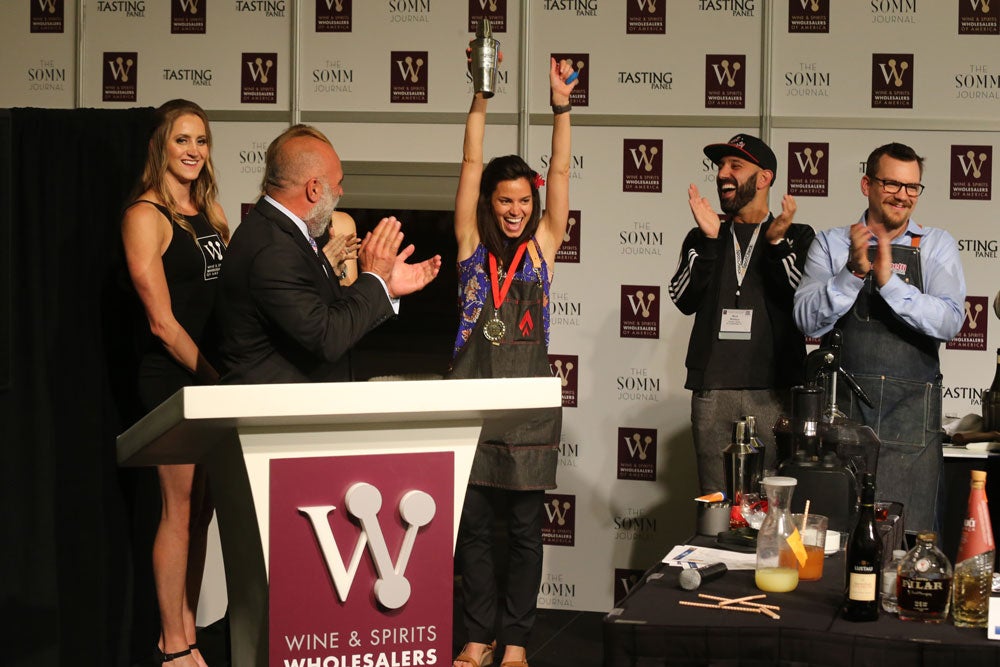 8. What inspires you?
Our Beverage Development Team, which is comprised of 7 mixologists around the country including myself. They all care deeply about our customers and are passionate about our portfolio. 
9. Who, past or present, do you consider a mentor? How did they shape you as a future leader?
One of my biggest influences is HiIlary Wirtz, Director of Diversity and Inclusion for Breakthru Beverage. I'm incredibly fortunate to work for a family business that believes in its people, is supportive of its incredible supplier partners and is also passionately active in the communities in which we operate. Hillary embodies that Breakthru culture. Her mental and physical strength is admirable. She is firm but diplomatic; honest but fair; smart but unpretentious. She is authentic. She truly empowers everyone around her to be themselves. I've learned a lot about myself and about the business simply by working alongside her.

"Natalia embodies our core values; be inclusive, be courageous, be passionate and be true. She has a true passion for her work in beverage development and carries that passion through everything else she does, especially giving back to the community. I am always inspired by Natalia's drive to further develop herself professionally and personally to be the best she can be. Every time I'm with Natalia I learn something new about leadership, life, and cocktails! She is a valuable leader in our organization and I know she will continue to shine in everything she does."
- Hillary Wirtz, Director of Diversity & Inclusion, Breakthru Beverage Group

The WSWA Women's Leadership Council (WLC) is comprised of leaders in the wholesale tier of the U.S. beverage alcohol industry. Its primary mission is to educate, elevate, and empower members, as well as industry leaders within the three-tier system, advancing women in the industry and providing a platform for the exchange of ideas and knowledge with peers.