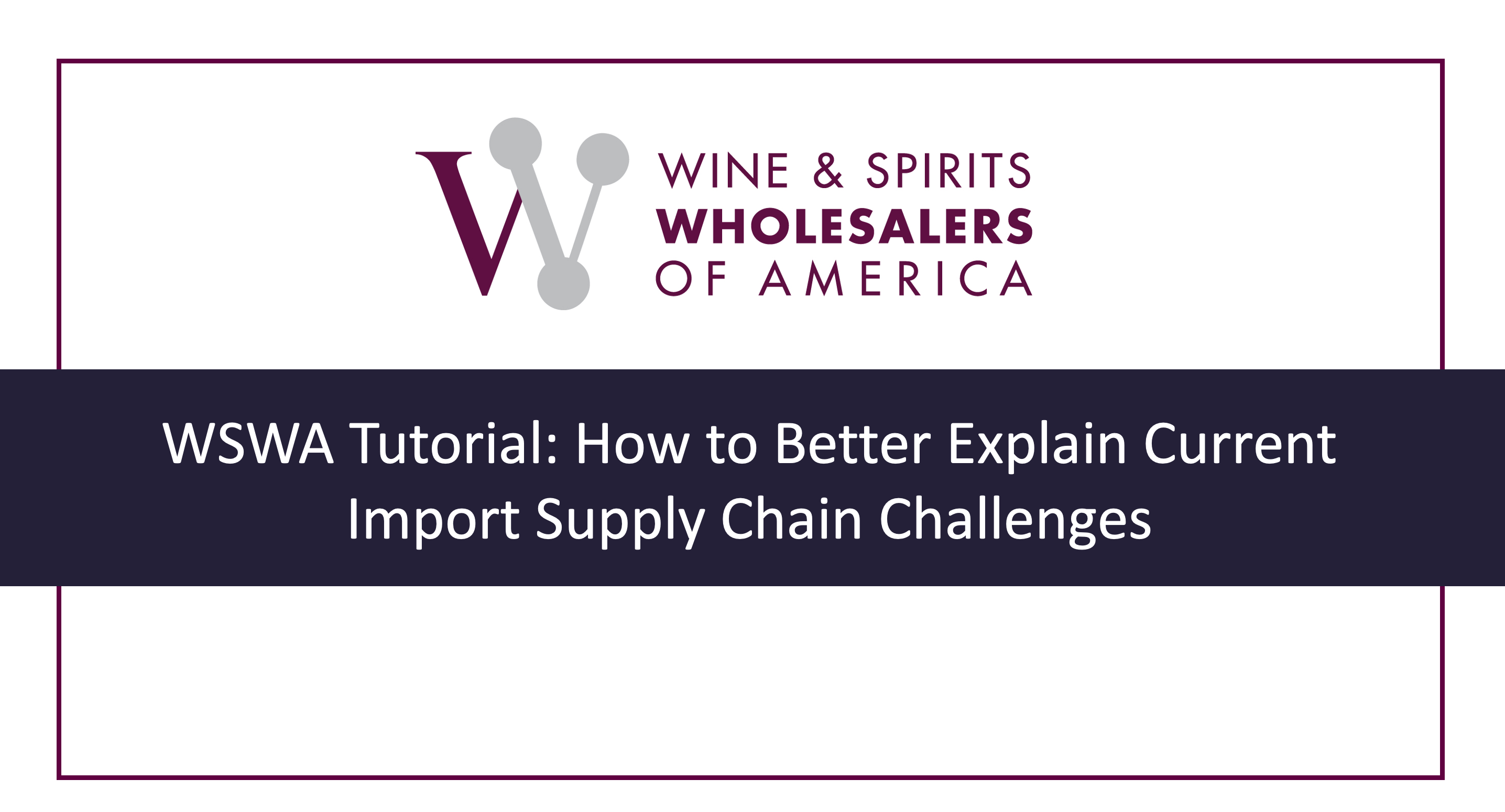 As an association, WSWA strives to develop resources that provide value for your associates. Recently, WSWA hosted a webinar called "Anatomy of an Import- Product Journey, Buying Habits and Business Challenges in 2021." WSWA received tremendous feedback regarding the valuable content as it specifically addressed the accumulation of tariffs on imported goods, supply and demand, container shortages, and increased port fees post-pandemic.
 
Sara Harmelin, Allied Beverage Group stated, "Everyone who touches imported goods should watch this 25 minute video. It explains the supply and demand of imported goods, as well as, fewer boats on the water. Additionally, this video offers sound advice as our industry struggles to get product on the shelves and how to address these issues with our retail customers to further educate why the supply is not currently meeting the demand."
The panel covers the perspectives of an Italian wine supplier, U.S. wholesaler, the wine and spirits shipping companies and data analysis on imported products.
Click HERE to watch the full video.