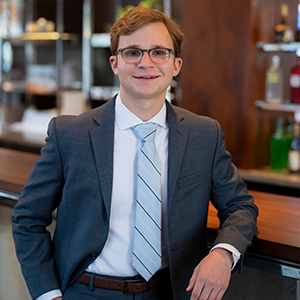 Tyler Daul
Coordinator, State Affairs
Tyler Daul is the Coordinator, State Affairs for the Wine & Spirits Wholesalers of America (WSWA). He assists with the administration of state outreach, legislative tracking, and travel for the state affairs team. 
Prior to joining WSWA, Tyler attended Marquette University in Wisconsin. While in school, Tyler interned in both the U.S. House of Representatives and the U.S. Senate. 
Tyler received his B.A. in Political Science and International Affairs from Marquette University in 2022. He is a native of Texas and currently resides in Washington, D.C.