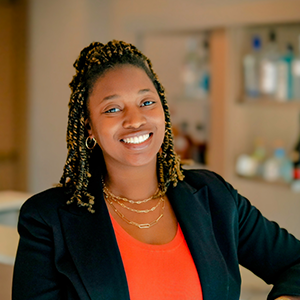 Michelle Kinnard
Executive Assistant & Office Manager
Michelle Kinnard is the Executive Assistant & Office Manager for the Wine & Spirits Wholesalers of America (WSWA). She serves as direct support to WSWA's President and CEO, and manages all tasks related to the general administration of the association's office.
Michelle joined WSWA in late 2022, leaving behind the challenging industry of restoration, where she worked for over a decade. Her administrative career within the industry included many hats and growing titles, at her departure she was serving as the company's controller.
As a seasoned administrative and operations professional, with a willingness to learn, Michelle brings a track record of strong performance in high-volume, high-pressure environments, where she skillfully manages all facets of administrative and financial duties, creating and implementing strategies to improve efficiency, and interdepartmental/intercompany collaboration.
Michelle is a native of Prince George's County, Maryland where she currently resides with her growing family. She and her family routinely volunteer with the local SPCA/Humane Society in their spare time. Outside of work Michelle enjoys travel and spending time with family.