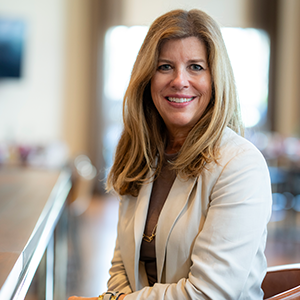 Lisa Koenig
Director, Meetings & Events
Lisa Koenig is the Director, Meetings and Events for the Wine & Spirits Wholesalers of America (WSWA). Lisa joined WSWA starting in 2015 as a part-time consultant for WSWA's annual convention. She quickly took on a more active role in planning and executing smaller meetings and events, in addition to her expert work on convention. After years of significant contributions to WSWA, Lisa joined the team full-time in early 2022. Her responsibilities include planning and executing small to medium-sized meetings and events for WSWA, as well as assisting in curating and running the annual convention.
 
Prior to joining WSWA, Lisa spent over 20 years in the advertising industry, working for agencies such as TBWA\CHIAT\DAY and most recently Leo Burnett Worldwide where she was a Vice President Account Supervisor on global accounts such as Proctor & Gamble, McDonald's, and Coca-Cola. 
 
Lisa has a Bachelor of Science in Business and Marketing from the University of Arizona. Lisa originally hails from Los Angeles, California and now resides in Bethesda, Maryland with her husband, Derek, their children Will and Laine and her beloved labs.