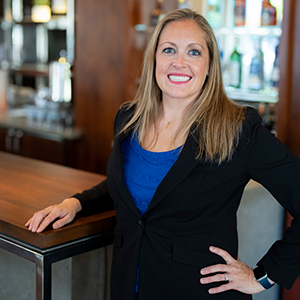 Kari Langerman
Senior Vice President, Meetings and Events
Kari Langerman is the Senior Vice President, Meetings and Events for the Wine & Spirits Wholesalers of America (WSWA). Kari joined WSWA in 2005 as the Manager, Meetings & Conventions. Her responsibilities include planning and executing small to medium-sized meetings and events for WSWA as well as selling the exhibit hall space, hospitality suites, Taste of the Industry tables and managing over 300 suppliers for the annual convention.
Prior to joining WSWA, Kari was the Meetings Coordinator for The American Resort Development Association (ARDA) where she not only assisted in planning small educational meetings around the country, but also handled organizing over 50 educational sessions at the annual convention.
Kari received her Masters of Tourism Administration (MTA) from The George Washington University in 2012 and her undergraduate degree in Marketing in 2003, also from The George Washington University.
Kari resides in Woodbridge, Virginia with her husband, Mike and daughter Emma.