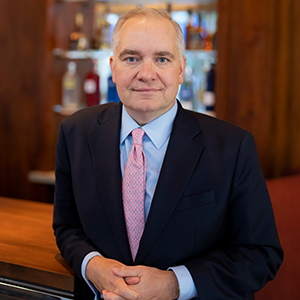 Francis Creighton
President and CEO
Francis Creighton was confirmed as the President and CEO of WSWA in September 2022. Prior to joining WSWA, Creighton was the President and CEO of the Consumer Data Industry Association (CDIA) where he spent over 5 years leading the trade association that represents the U.S. consumer reporting industry.
Creighton has extensive experience in Washington D.C., working in both the legislative and executive branches of government for over 15 years on financial services, employee benefits and campaign finance reform. He also served as Chief of Staff to U.S. Senator Chris Murphy of Connecticut. In the private sector, Creighton led government relations for the Financial Services Roundtable, which represents top U.S. financial companies including banks, asset managers, insurers and payment firms. Additionally, he worked for the Mortgage Bankers Association (MBA) on affordable housing and other issues important to the real estate finance industry. Recognized as a "Top Lobbyist" by The Hill newspaper, Creighton has appeared in national and international print, television and radio outlets as a contributor and subject matter expert.
Creighton holds a master's degree in public policy from Georgetown University, where he serves as an adjunct faculty member. He received his bachelor's degree in political science and history from the University at Albany, State University of New York, and also studied at Glasgow University. He resides in the Washington, D.C., area with his wife Julia.