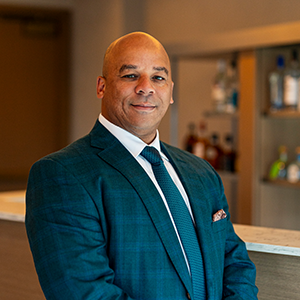 Dwayne Carson
Senior Director, Federal Affairs
Dwayne Carson is the Senior Director, Federal Affairs for the Wine & Spirits Wholesalers of America (WSWA). Dwayne joined WSWA from the Blue Cross Blue Shield Association, where is served as Managing Director of Government Relations, leading the organization's Administration and Hill outreach.
Before BCBSA, Dwayne worked in the U.S. House of Representatives as Associate Director of the Republican Study Committee, where he served over 150 members of Congress. Previous to the RSC, Dwayne served as the Deputy Chief of Staff for Congressman Mark Walker.
Dwayne is a Western North Carolina native and holds a bachelor's degree in communications from Oral Roberts University.