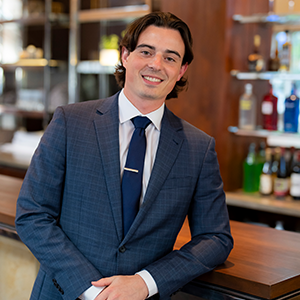 Daniel Jarrell
Manager, Federal Affairs
Daniel Jarrell is the Manager of Federal Affairs for the Wine & Spirits Wholesalers of America (WSWA). He assists with the management of WSWA-PAC, the association's annual legislative fly-in, and ongoing political branding initiatives.
Prior to joining WSWA, Daniel worked on Capitol Hill for the Committee on House Administration as the Legislative Clerk. After several years working on the committee, he left to work on the logistical arm of the 2020 GOP Convention as a Coordinator for External Affairs.
Daniel received his bachelor's degree in Business Administration from Washington College in 2016. He is a native of Northern Virginia and currently resides in Washington, D.C.