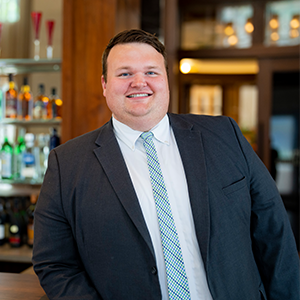 Colin Phillips
Manager, State Affairs
Colin Phillips is the Manager, State Affairs for the Wine & Spirits Wholesalers of America (WSWA). In his role, Colin coordinates with local WSWA members and associations to take action on wholesaler policy.
Prior to joining WSWA, Colin worked as a Senior Legislative Aide for Ohio State Senator Tim Schaffer. In this role, he managed the office's extensive policy and budget matters. Before working in the Ohio Senate, Colin previously served in Ohio's Legislative Service Commission legislative fellowship and as a senior aide to Michigan State Representative Martin Howrylak. 
Colin received his Bachelor's degrees in political science and history from Waynesburg University (PA), as well as a Master's degree in political science from the University of Georgia. A native of Bexley, Ohio, he now lives in Delaware, Ohio with his wife Megan and son Everett.