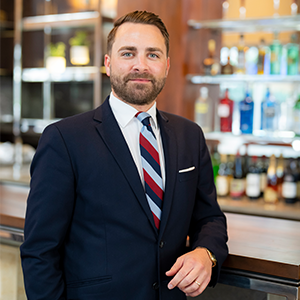 Cody Tucker
Vice President, Federal Affairs
Cody Tucker is Vice President, Federal Affairs for the Wine & Spirits Wholesalers of America (WSWA). Cody joined WSWA from the Progressive Policy Institute where he served as Director of Public Affairs and Communications leading the organization's political outreach and advocacy efforts.
Prior to PPI, Cody worked in the U.S. House of Representatives as Communications Director for Congressman Kurt Schrader (D-Ore.) and the fiscally conservative Democratic Blue Dog Coalition. He began his career as a campaign field organizer for the Democratic Party of Oregon working to successfully reelect Congressman Schrader and Governor John Kitzhaber in the 2010 midterm election.
Cody is a Southern California native and holds a bachelor's degree in Political Science from the University of Oregon.