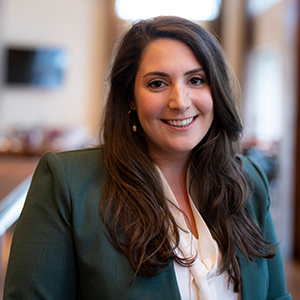 Christina Cross
Director, Strategic Communications
Christina Cross is the Director of Strategic Communications at the Wine & Spirits Wholesalers Association (WSWA). In her role, she works closely with senior executives, the state and federal government affairs teams and members across the country to craft and distribute internal and external communications.
Prior to joining WSWA in December 2019, Christina was an Account Supervisor at Crosby Volmer International Communications (CVIC), working across a variety of industries to develop and implement strategic communications for her clients in the trade association space. Before joining CVIC, she was an Account Executive with CounterPoint Strategies, providing counter-adversarial crisis communications for titans of industry, trade associations and financial institutions.
Christina is a proud Tar Heel, graduating the University of North Carolina at Chapel Hill with a B.A. in Political Science and Contemporary European Studies in 2013. She currently resides in the District.