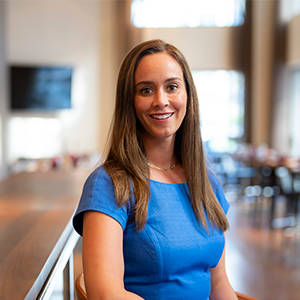 Chelsea Crucitti
Vice President, State Affairs
Chelsea Crucitti is the Vice President of State Affairs at WSWA. In her role as a state lobbyist, Chelsea coordinates with local WSWA members and associations to take action on wholesaler policy. Chelsea joined WSWA from the Insured Retirement Institute where she served as Director of State Affairs leading the association's legislative and regulatory advocacy agenda. 
Chelsea began her career in state government affairs as an intern in the Vermont State Senate before joining KSE FOCUS LLP in Montpelier, Vermont where she tracked and reported on nationwide legislation and regulations impacting a wide range of industries including financial services, health insurance, and telecom. Chelsea entered the trade association world in 2009 moving to Washington, D.C. to work as a state lobbyist for the Mortgage Bankers Association (MBA) and then the Consumer Healthcare Products Association (CHPA).  
Chelsea graduated summa cum laude from Charlotte School of Law in 2016 and earned a Bachelor of Arts in Political Science from University of Vermont in 2006. Chelsea practiced law as an insurance defense litigator and is admitted to practice law in the District of Columbia and Vermont.