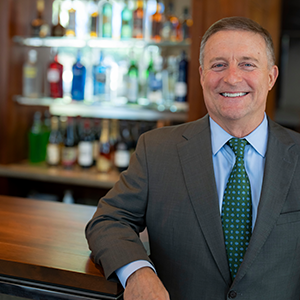 Bob Wiggans
Vice President, Membership and Data Services
Bob Wiggans is the Vice President of Membership and Data Services for the Wine & Spirits Wholesalers of America (WSWA). Bob joined WSWA in 2008 and is primarily responsible for servicing WSWA members' needs, developing value-added member benefits, acting as the primary point of contact for general inquiries to the organization, and oversees projects related to member recruitment and retention as well as organization's CRM member database.
Over the past seven years, Bob has helped develop a package of value-added member benefits to assist current members and successfully attract a number of new small to mid-size range wholesaler members to join WSWA.
Bob has spent his career in non-profit management and brings to WSWA an extensive résumé in association work, and has earned the Certified Association Executive (CAE) designation granted by the American Society of Association Executives. Prior to joining WSWA, he was Director, Membership and Development at the American Boat and Yacht Council. Prior to that, he held member outreach slots at a wide array of organizations, including: the Council on Foundations; the Building Owners and Managers Association; and the National Spa and Pool Institute.
Bob grew up in southern Connecticut and graduated from the University of Maryland and resides in Annapolis, Maryland with his wife Candy. Their son, Brooks, is a recent graduate of the University of Maryland. He and his wife enjoy all things outdoors including cycling, hiking and sailing.