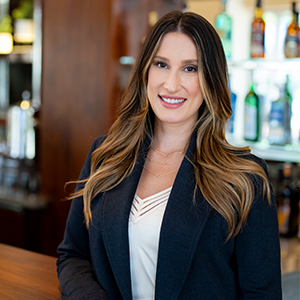 Audrey Ramsden
Manager, State Affairs
Audrey Ramsden is a Manager, State Affairs for the Wine & Spirits Wholesalers of America (WSWA). In her role, Audrey coordinates with local WSWA members and associations to take action on wholesaler policy.
Audrey began her career as a legislative aide in the Colorado Senate. She then moved into public affairs and corporate PAC management roles in the utility and energy sector. In these positions she gained a thorough understanding of political finance processes, fundraising, and the challenges faced by heavily regulated industries. Audrey left the corporate world to start a consulting business which led to working on Federal campaigns in finance, compliance, and operations roles. She then moved in-house with Politicalworks, a Colorado based lobbying firm, where she advocated for corporate and interest group clients at the Colorado legislature during the past two legislative sessions. Her background in state legislature, corporate public affairs, campaigns, and lobbying has given her a comprehensive view of the way stakeholders interact to navigate the political and regulatory landscape.
A Washington state native, Audrey moved to Colorado to attend graduate school where she earned a Masters Degree in Public Administration from the University of Colorado Denver. Outside of work Audrey plays in chamber ensembles and teaches piano and violin lessons, is an avid skier and tennis player, and enjoys travel and spending time with family.