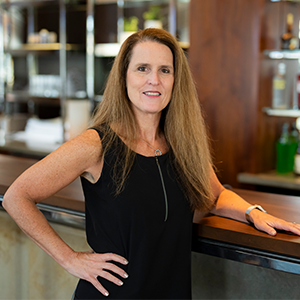 Arianne Massey
Senior Vice President, Finance and Administration
Arianne Massey joins WSWA as Senior Vice President, Finance and Administration where she guides and oversees the association's finance, administration and human resources operations. Before joining WSWA, Arianne worked for Koch Companies Public Sector (KCPS) from 2008-2019. Most recently, she served as Managing Director, Talent and was responsible for leading the human resources team that supported organizations known as the Seminar Network. Arianne led and managed a team of 33 that provided support and services in talent acquisition, talent and leadership development, and operations.
Prior to that, Arianne worked at the Independent Women's Forum in the capacity of Vice President of Development and then as Chief Operating Officer.  From 2003-2005 she concurrently held the same position at Americans for Prosperity Foundation. 
Prior to joining the IWF, Arianne was with Koch Industries, Inc.  She was originally with Koch for eleven years, and held a number of positions.  Most recently, she was Director of KOCHPAC, Koch's political action committee.  Arianne also served as Director of Selection and Development, developing and executing recruitment and employee development strategies and programs.
Previously, she held the position of Program Officer for entrepreneurship for the Charles G. Koch Charitable Foundation, where she worked with the National Foundation for Teaching Entrepreneurship (NFTE).
Arianne holds a B.A. degree from Mt. Holyoke College and resides in Northern Virginia with her husband and two children.