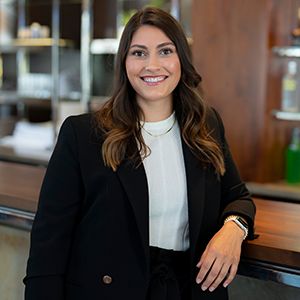 Alena McGonigle
Manager, Communications and Marketing
Alena McGonigle is the Manager, Communications and Marketing for the Wine & Spirits Wholesalers of America (WSWA). In her role, she works closely with senior executives, the Meetings and Events team, and the Government Affairs team to create and distribute internal and external communications and marketing materials.
Prior to joining WSWA in May 2021, Alena was a Communications Associate at Berman & Company, a communications, advertising and research firm in Washington, D.C. Before joining Berman, Alena worked for the Manhattan Institute for Policy Research as a Program Manager for the Adam Smith Society, a chapter-based association for MBA students.
Alena graduated from the University of Richmond in 2017 with a B.A. in Political Science and History. She is from Pennsylvania and currently resides in Arlington, Virginia.