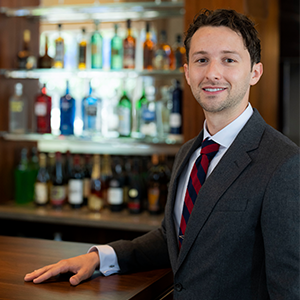 Willis Reid
Manager, State Affairs
Willis Reid is the Manager of State Affairs at the Wine & Spirits Wholesalers Association (WSWA). In his role, Willis coordinates with local WSWA members and associations to take action on wholesaler policy.
Prior to joining WSWA, Willis worked as a Policy Analyst and Business Development Associate for FOCUS, a Leonine Business. In this role with FOCUS, Willis prioritized, analyzed, and reported on key legislative and regulatory activities of importance to his client portfolio.
Willis obtained both a B.A. in Political Science and a B.S. in Business Administration from Saint Michael's College. Throughout his years as an undergraduate, he immersed himself in practical roles within the offices of Vermont Senator Patrick Leahy and former Governor Peter Shumlin. Subsequently, he advanced his education, attaining an M.A. in Public Policy and Public Administration from Concordia University and graduating with distinction.