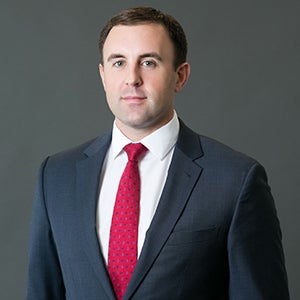 Steve Rebillot
Senior Director, Federal Affairs
Steve Rebillot is Senior Director, Federal Affairs for the Wine & Spirits Wholesalers of America (WSWA). Steve serves as a lobbyist representing the association to elected officials of both parties in both chambers of congress, as well as to executive branch agencies.
Rebillot joined WSWA from the Associated Builders and Contractors where he lobbied Congress on behalf of the association's 21,000 member companies. He began his career as an aide to then Congressman, now Senator Johnny Isakson (R-GA) during his first successful election to the Senate, followed by a period working in the U.S. Senate Chamber under the Senate Sergeant at Arms.
Rebillot later served as a legislative aide to Sen. Saxby Chambliss (R-GA) before launching his own consulting company to advise clients - including congressional candidates, lobbying and public affairs firms, and 501(c)(4) organizations - on a wide variety of issues surrounding public policy, federal regulations, and legislation. Clients included: Senate Candidate and current U.S. Small Business Administrator Linda McMahon; the Republican Attorneys General Association; former Georgia Secretary of State, Karen Handel; and former Mayor of Dallas, Tom Leppert, among others.
A native of Georgia, Steve received his degree in Political Science from the University of Georgia, School of Public and International Affairs – recently ranked number one in the world by The Center for World University Rankings. He resides in Washington, DC.