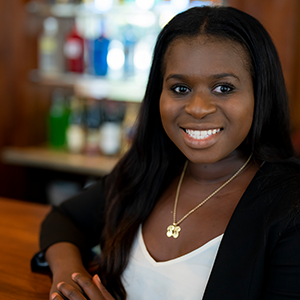 Sasha Somuah
Senior Coordinator, Meetings & Events
Sasha Somuah is the Senior Coordinator, Meetings and Events for the Wine & Spirits Wholesalers of America (WSWA). In her role, she works closely with senior executives, the Vice President and Director of the Meetings and Events team, the Communications team, and the Manager of Sales and Business Development to organize and produce small- and large-scale events for industry leaders and our members.
Prior to joining WSWA in August 2022, Sasha worked as an Associate of Events and Communication at the National Academy for State Health Policy. Prior to this, Sasha worked at the International Institute of Tourism Studies as an Events Assistant.
Sasha received her Masters of Tourism Administration (MTA) from The George Washington University in 2022 and her undergraduate degree in Marketing and Events in 2021, also from The George Washington University.
Sasha resides in Washington, DC and is originally from Connecticut.