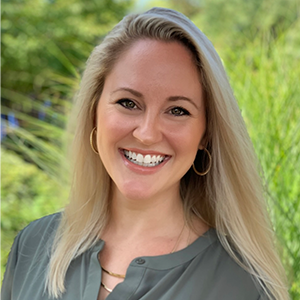 Nicole Anderson
Manager, Sales and Business Development
Nicole Anderson is the Manager of Sales and Business Development for the Wine & Spirits Wholesalers of America (WSWA). Nicole joined WSWA in September of 2020. Her responsibilities include selling exhibit and sponsorship packages for the Annual Convention as well as other in person and virtual meetings. She is tasked with the expansion of our industry depletion data initiative, SipSource and the State Law Database and will also focus on new business opportunities for the organization.
Prior to joining WSWA, Nicole was the Account Director at Convene, a modern meetings venue and co-working space where she handled large enterprise and key accounts and was responsible for generating new leads for all of the DC area properties.
Before her time at Convene, Nicole spent 6 years at Lansdowne Resort and Spa in Leesburg, Virginia where she was promoted to the Director of Sales position. In that role, she led a team of 8 sales managers and was responsible for an $18,000,000 team production goal. At Lansdowne Resort she exceeded her sales goals year after year and has won multiple awards including the High Performance Achiever Award in 2015, 2016, and 2017 as well as the Sales Manager of the Year award in 2016.
Nicole holds a B.A. degree from George Mason University. She currently resides in Ashburn, Virginia with her husband, Derek, and two daughters, Stella and Roxanne.