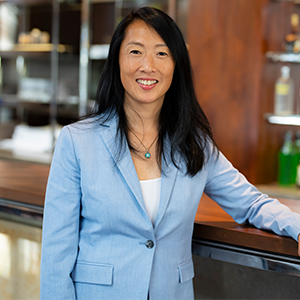 Jo Moak
Executive Vice President and General Counsel
Jo Moak is Executive Vice President and General Counsel for Wine & Spirits Wholesalers of America (WSWA). She manages internal corporate legal matters, advises on legal and regulatory issues facing wholesalers at both the state and federal levels, is the point person for special projects, and manages the WSWA Educational Foundation.
Prior to joining WSWA, Jo was an associate with Hogan Lovells LLC and Darby & Darby P.C., where she had experience litigating various intellectual property disputes in federal court, including cases regarding trademark, patent, and copyright infringement; unfair competition; and defamation. Additionally, she had experience in various transactional matters, including drafting and negotiating contracts for the commercialization of intellectual property and technology. She also counseled clients on brand protection and clearance issues. Prior to her law career, Jo worked abroad in Europe and Asia.
Jo received her law degree in from the Washington College of Law at American University in Washington, D.C. and her undergraduate degree in English from the University of Virginia in Charlottesville, Virginia. She lives in Northern Virginia with her husband, three children, and Golden Retriever.