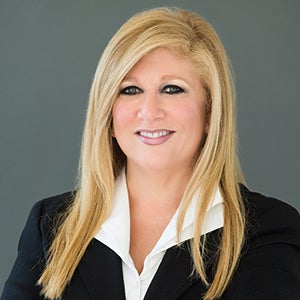 Cindy Nachman-Senders
Senior Consultant, Meetings and Conventions
Cindy Nachman-Senders is the Senior Consultant, Meetings and Conventions for WSWA. She oversees the meetings and conventions department which is responsible for the planning and execution of the WSWA Annual Convention & Exposition, Fall Membership Meeting, Conference for Leadership Development (CLD), and the State Policy Conference.
Cindy has over 25 years of trade association experience in the meetings and conventions field having worked for the American Institute of Ultrasound in Medicine and the National Food Processors Association before starting her own firm, CNS Consulting Group, in 2001.
Cindy began working with WSWA in 2001 to re-structure the convention. She re-negotiated existing hotel contracts and introduced the convention sponsorship program as well as the lower-level hospitality suite concept. Recently she negotiated the move of the convention from Bally's/Paris to the newly expanded Caesars Palace and added two tasting competitions to the convention program.
Cindy holds a Bachelors of Science in Public Health with a minor in marketing from the University of Maryland, College Park.